Meteorite Ring with Sand Blasted Finish
Regular price
$124.99 USD
Regular price
$249.99 USD
Sale price
$124.99 USD
Unit price
per
Sale
Sold out
Introducing our stunning unique wedding band – the perfect piece for those who appreciate unique and bold jewelry.
Crafted from high-quality tungsten, this ring is both durable and scratch-resistant, ensuring that it will remain as beautiful as the day you first wear it. The sand blasted finish adds a rugged and edgy texture to the ring, while the offset line of meteorite adds a touch of cosmic elegance that is sure to turn heads.
The meteorite used in this ring is a genuine piece of space rock that has traveled through the cosmos for millions of years before landing on Earth. Its striking texture and pattern make it a one-of-a-kind feature on this already exceptional ring.
This tungsten sand blasted ring with an offset line of meteorite is perfect for those who want to add a touch of sophistication and uniqueness to their style. It is perfect for all occasions, from casual outings to formal events.
With its bold design, excellent durability, and genuine meteorite accent, this ring is the perfect choice for those who want a piece of jewelry that is truly out of this world. So why wait? Treat yourself or your loved one to this exquisite piece today and add some celestial charm to your jewelry collection.
About the meteorite in the ring:
The Muonionalusta meteorite is a rare and highly sought-after meteorite that was discovered in northern Sweden in 1906. It is believed to have fallen to Earth approximately one million years ago and is estimated to be around 4.5 billion years old, making it one of the oldest meteorites ever discovered.
The Muonionalusta meteorite is classified as an iron meteorite, which means that it is composed primarily of iron and nickel. It is also known for its unique and striking Widmanstätten patterns, which are created by the slow cooling and crystallization of the metal during the meteorite's formation in space.
The meteorite is named after the Muonio River, which is located near the site where it was discovered. The initial find consisted of four large pieces weighing a total of 40 kilograms, but subsequent expeditions have uncovered many smaller fragments.
Muonionalusta meteorites are highly prized by collectors and scientists alike for their beauty and rarity. They are also valuable for research, as they provide important insights into the formation and composition of the early solar system.
In recent years, Muonionalusta meteorites have also become popular in jewelry and other decorative applications. The distinctive Widmanstätten patterns make them a unique and eye-catching addition to any piece of jewelry or other decorative item.
Despite their popularity, Muonionalusta meteorites remain relatively rare and difficult to obtain. Collectors and enthusiasts must typically rely on specialized dealers and auction houses to acquire these unique and fascinating specimens of the cosmos.
Specifications:
- Material: Black Tungsten, Meteorite
- Width: Men's Standard 8mm
- 100% Waterproof!
Shipping

- Rings ship in 1-3 business days

- All Rings Ship Free

- U.S. Domestic Shipping: 3 - 7 Days

- You will receive an email with tracking number once your order ships!

- All rings ship from Southern Washington!
Return | Resizing | Warranty

Engraved Rings can't be returned or resized.

Non-engraved rings:

- 90 Day return policy: We offer a 90 day no questions asked return policy! Our goal is to create an easy stress-free ring buying experience! If you have an issue with your ring after 90 days, please send us an email and we will do our best to correct the issue!

Please keep your return shipping label provided with the ring. The label is prepaid so returns are 100% free!

- 90 Day Exchange or Resizing: If your ring does not fit, please send it back and we will send you a new one free of charge! Please note, due to the materials used we can't resize the same ring so a new ring will be sent.

- Warranty: Limited lifetime warranty! Free replacement of ring that is damaged due to manufacturing defect. Learn more on our policy page: Warranty
How To Find Your Ring Size

Select "Send me a ring sizer" and we will send you a free ring sizer!

You can also click the link below to learn alternative ways to find your ring size!
Ring Care

Avoid use of hand sanitizer while wearing the ring

Avoid wearing while gardening, using power tools, or other activities that can impact the hands.

To clean, gentle wash with hand soap

Do not use your ring to open beer/soda bottles
Ring Engraving

We offer ring engravings! Add this product to your cart along with engraving services found here:
Share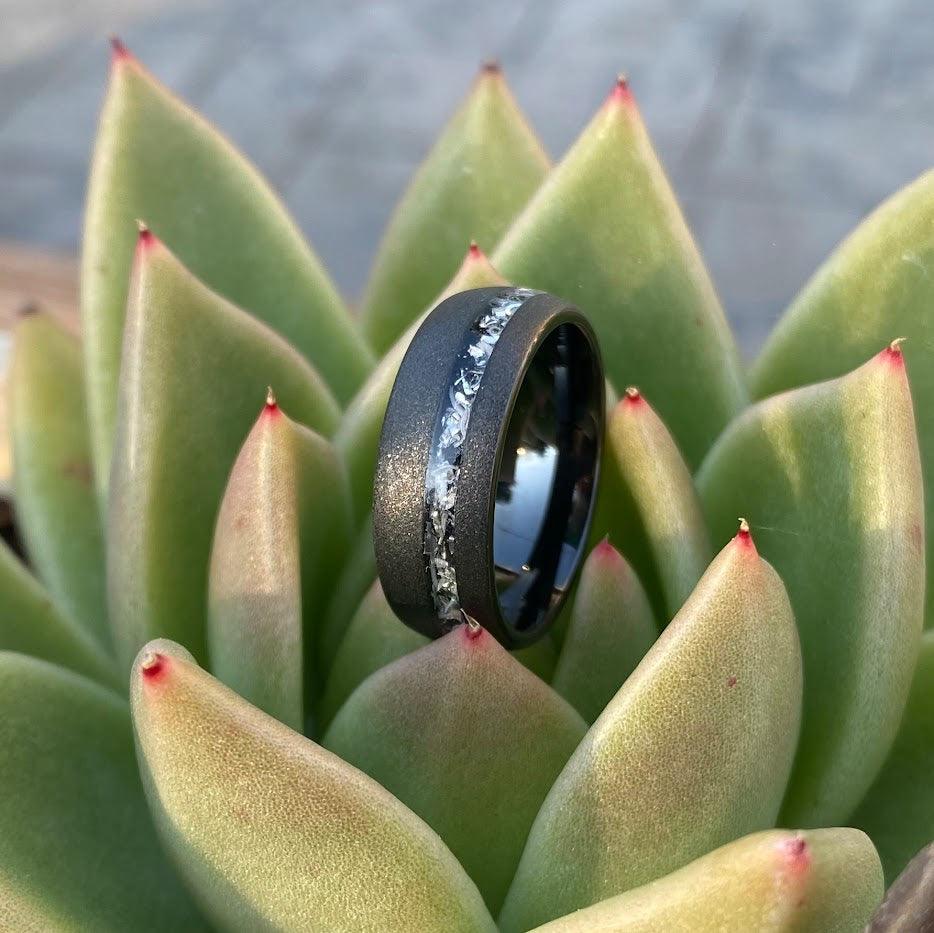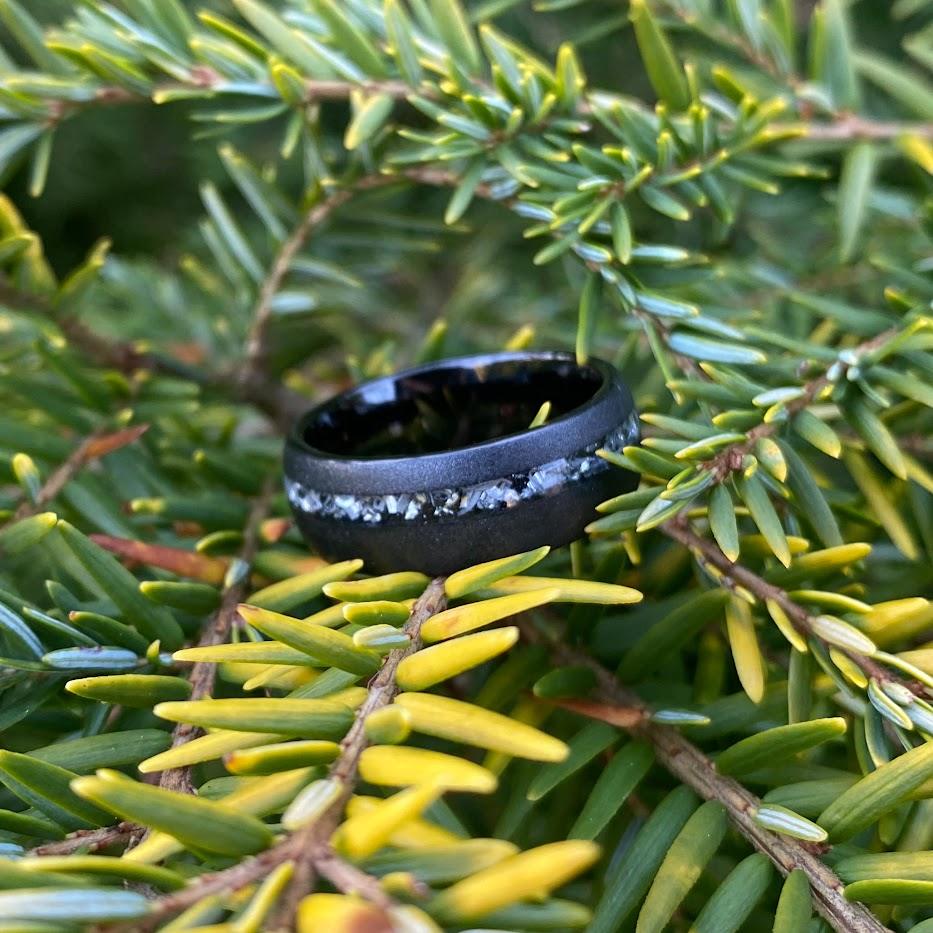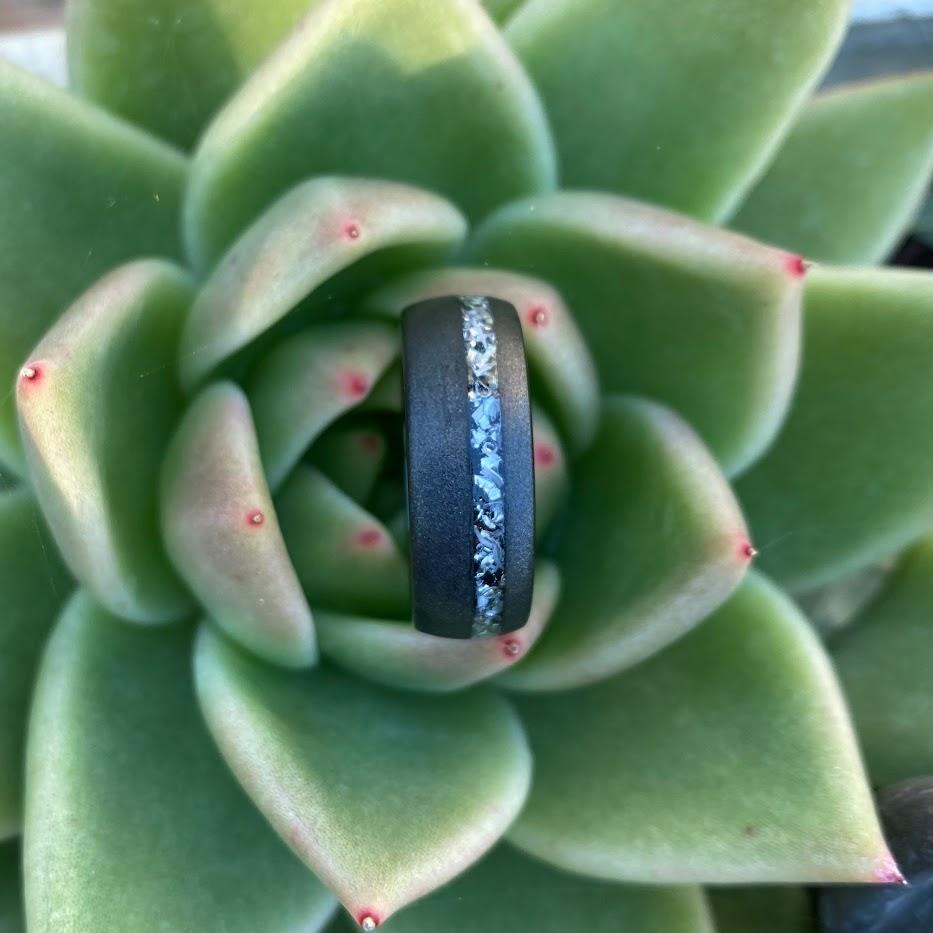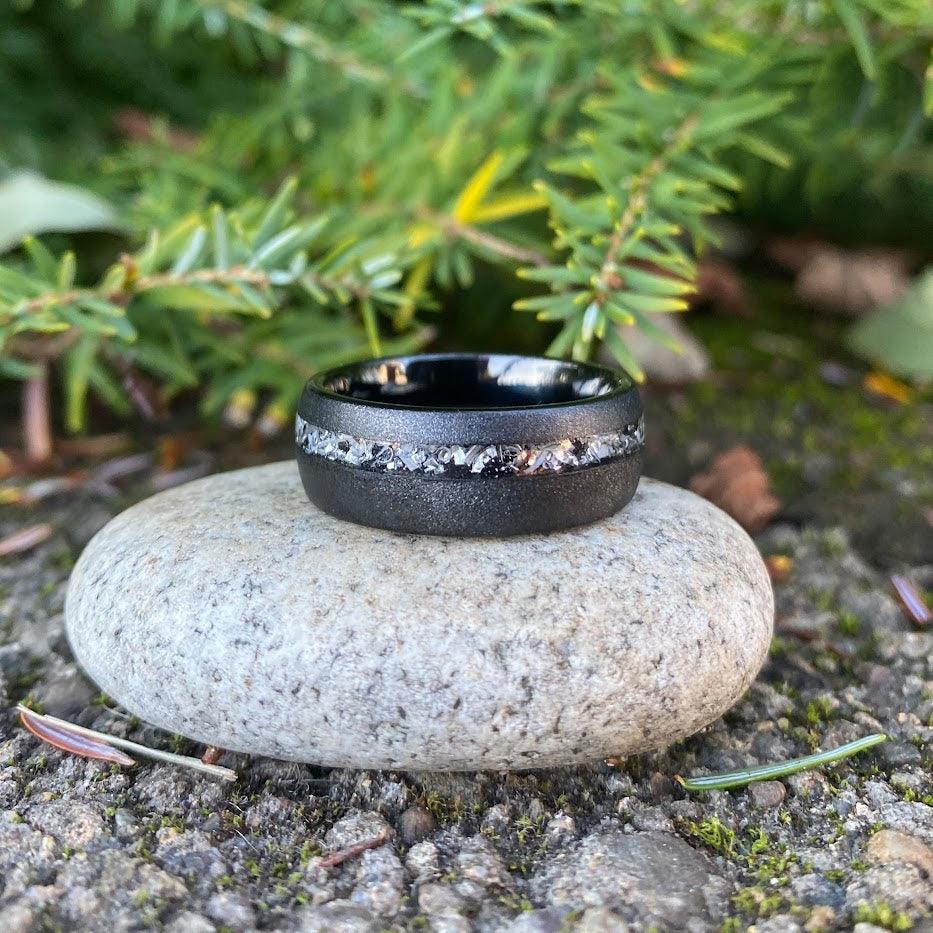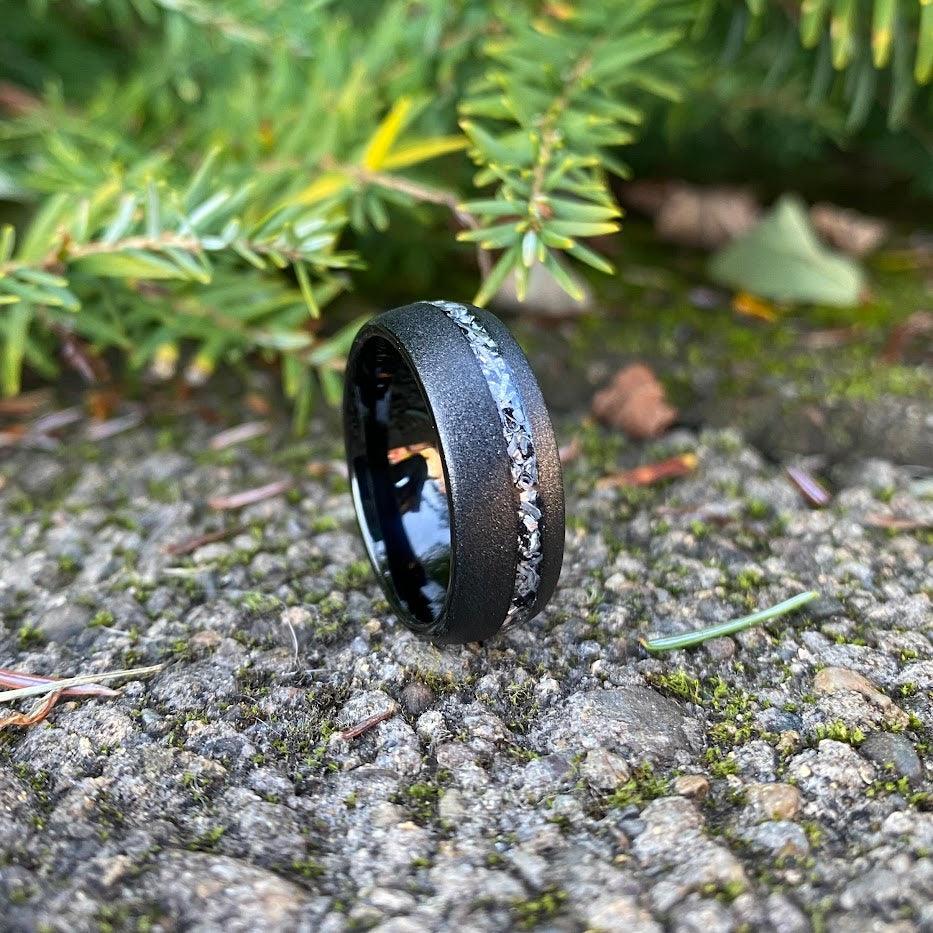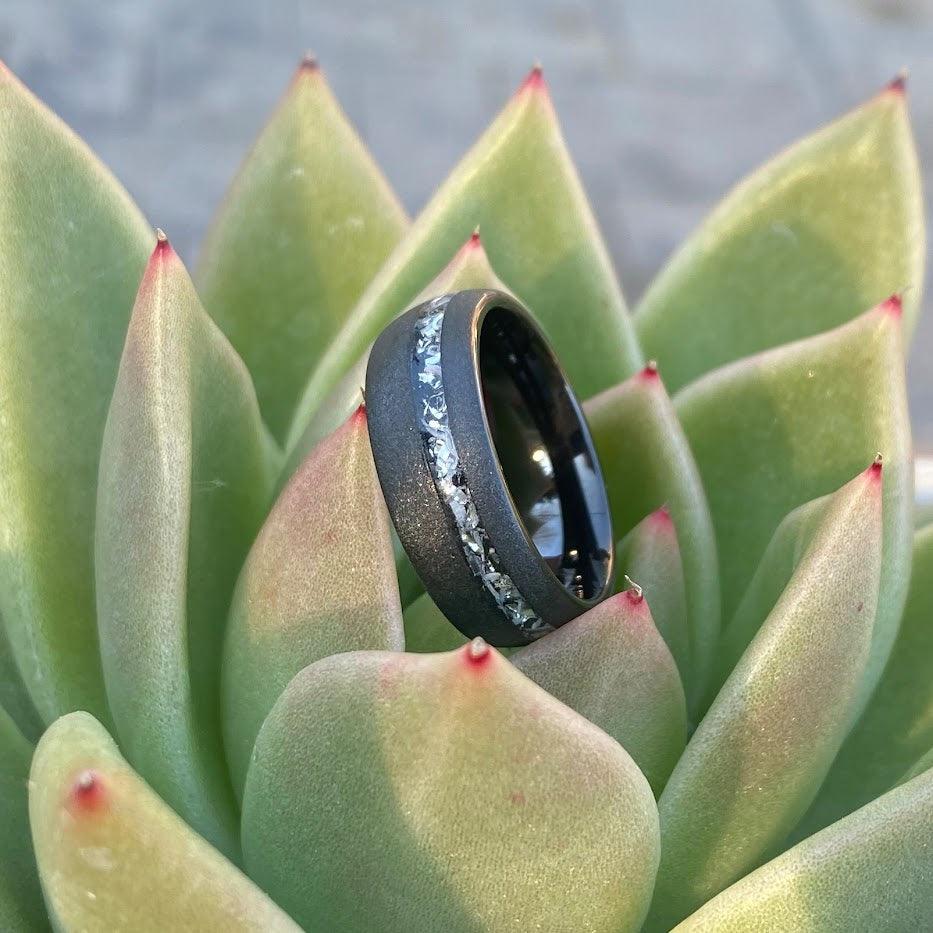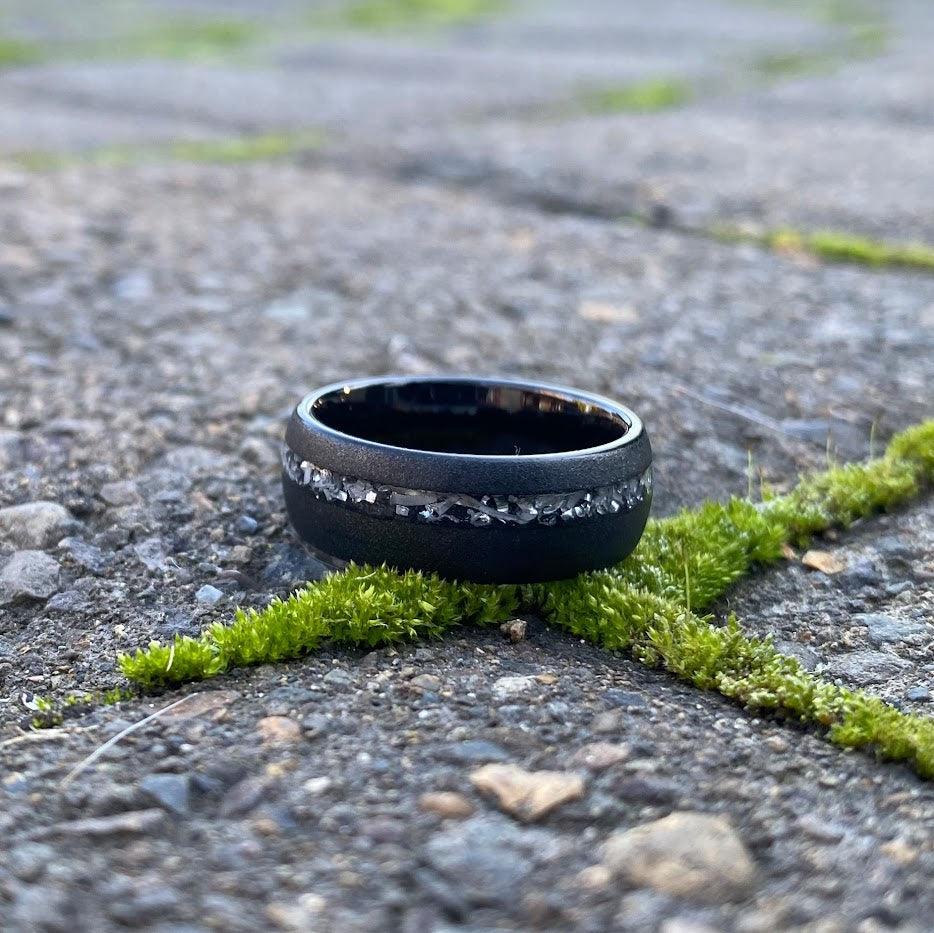 I needed to exchange this for a larger siz...
I needed to exchange this for a larger size and seller was great with exchange and all communications. Ring is great and my husband loved it.
I got this for my boyfriend for our annive...
I got this for my boyfriend for our anniversary and he loves it. It's been over a month now and he gets compliments on it all the time! Very well made and feels sturdy, it looks great on him and fits well. Wonderful purchase! I definitely recommend this seller