Green Fishing Line Ring Offset
Regular price
$129.99 USD
Sale price
$64.99 USD
Unit price
per
Sale
Sold out
This fishing line wedding band is the perfect gift for someone that loves to fish but wants a low-profile ring.
Celebrate your commitment to a lifetime of love and adventure with our exceptional tungsten fishing ring, meticulously crafted to capture the essence of your unique journey together. This stunning ring combines the enduring strength of tungsten with a dash of nature's vibrancy in the form of an offset green fishing line, creating a symbol of your love that's as extraordinary as your story.
Key Features:
Unyielding Tungsten: Crafted from high-quality tungsten, this wedding ring boasts exceptional durability. Its timeless elegance is matched only by its enduring strength, symbolizing the resilience and longevity of your love.
Offset Green Fishing Line: Vivid green fishing line gracefully adorns the ring, creating a striking contrast against the cool, black plated tungsten. This distinctive design element adds a touch of individuality to your ring, representing your shared passions or interests with a hint of nature's beauty.
Comfort in Every Wear: Designed for comfort, this ring features a snug, comfort-fit interior that ensures effortless wear, whether you're exchanging vows, working, or enjoying your favorite outdoor activities. It's a constant reminder of your bond, always there when you need it.
A Symbol of Unity: The marriage of tungsten's strength and the organic charm of green fishing line serves as a powerful symbol of your unity. It's a reminder that, just like these materials, you and your partner are distinct yet perfectly harmonious, creating a beautiful and lasting partnership.
Timeless Elegance: This wedding ring effortlessly blends contemporary style with timeless appeal. Its unique design ensures it complements any attire, making it an enduring symbol of your love story for years to come.
Crafted with Precision: Expertly crafted with precision and care, its impeccable construction guarantees that it will withstand the test of time, just like the love it represents.
Make your special day even more unforgettable with the Tungsten Wedding Ring featuring the Offset Green Fishing Line. It's a unique symbol of your love story, fusing strength with a touch of nature's grace in a way that perfectly mirrors your unique journey together. Order yours today and embark on your adventure with a ring that beautifully encapsulates the strength and individuality of your love.
Specifications:
Width: 8mm
Material: Tungsten, Green Fishing Line
Shipping

- Rings ship in 1-3 business days

- All Rings Ship Free

- U.S. Domestic Shipping: 3 - 7 Days

- You will receive an email with tracking number once your order ships!

- All rings ship from Southern Washington!
Return | Resizing | Warranty

Engraved Rings can't be returned or resized.

Non-engraved rings:

- 90 Day return policy: We offer a 90 day no questions asked return policy! Our goal is to create an easy stress-free ring buying experience! If you have an issue with your ring after 90 days, please send us an email and we will do our best to correct the issue!

Please keep your return shipping label provided with the ring. The label is prepaid so returns are 100% free!

- 90 Day Exchange or Resizing: If your ring does not fit, please send it back and we will send you a new one free of charge! Please note, due to the materials used we can't resize the same ring so a new ring will be sent.

- Warranty: Limited lifetime warranty! Free replacement of ring that is damaged due to manufacturing defect. Learn more on our policy page: Warranty
How To Find Your Ring Size

Select "Send me a ring sizer" and we will send you a free ring sizer!

You can also click the link below to learn alternative ways to find your ring size!
Ring Care

Avoid use of hand sanitizer while wearing the ring

Avoid wearing while gardening, using power tools, or other activities that can impact the hands.

To clean, gentle wash with hand soap

Do not use your ring to open beer/soda bottles
Ring Engraving

We offer ring engravings! Add this product to your cart along with engraving services found here:
Share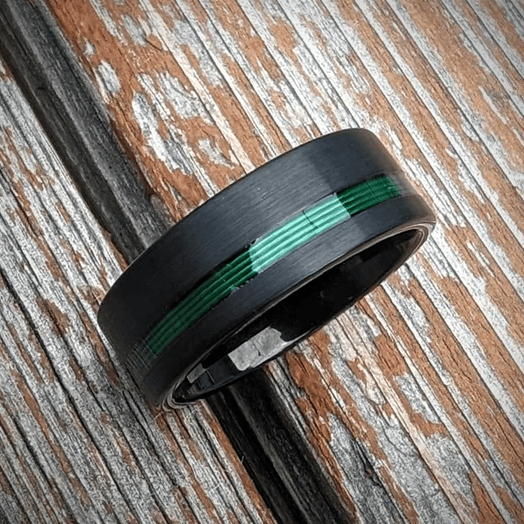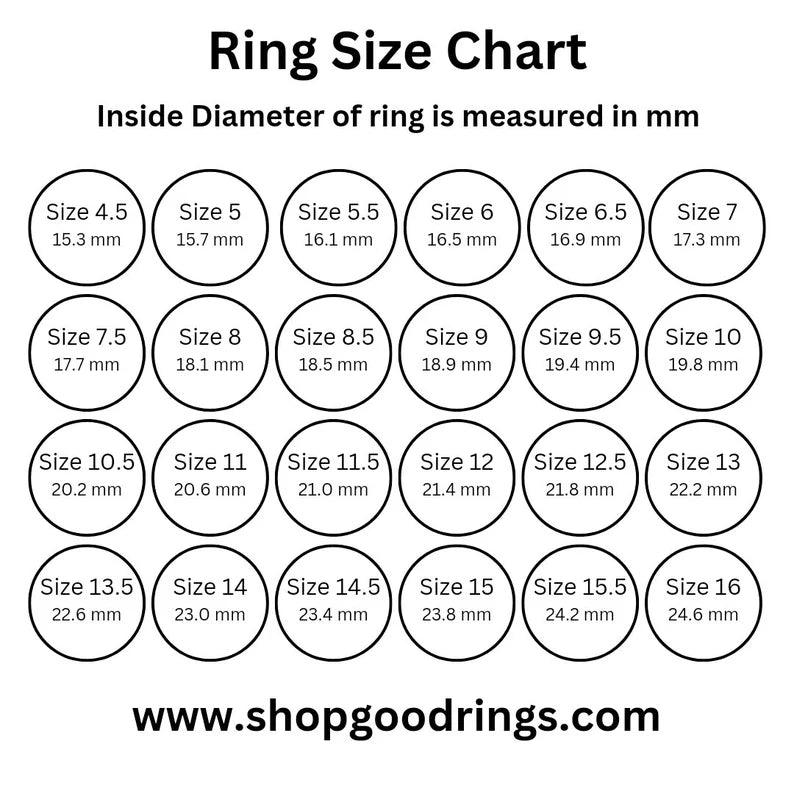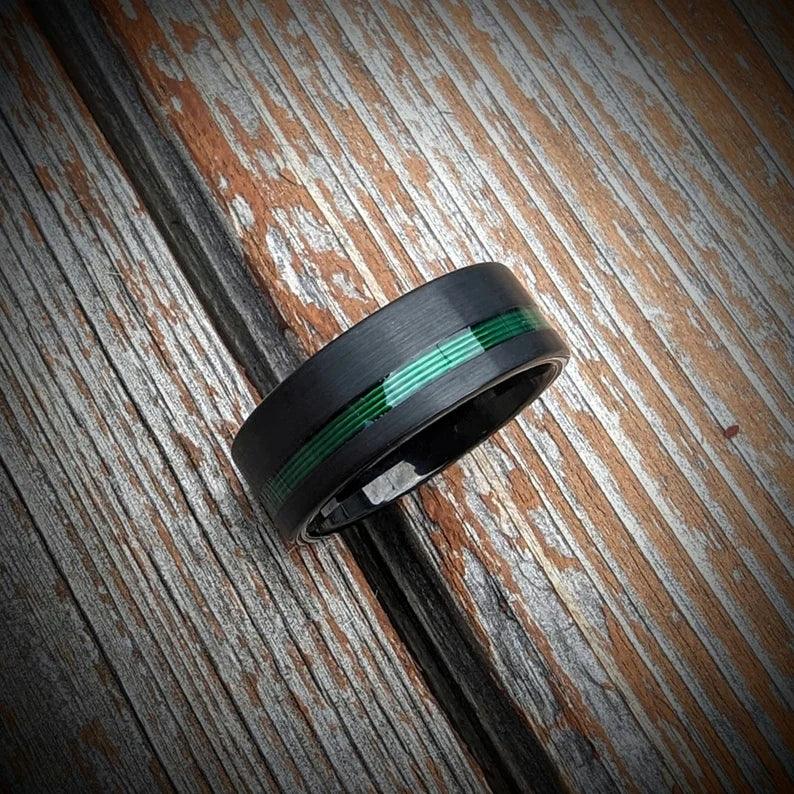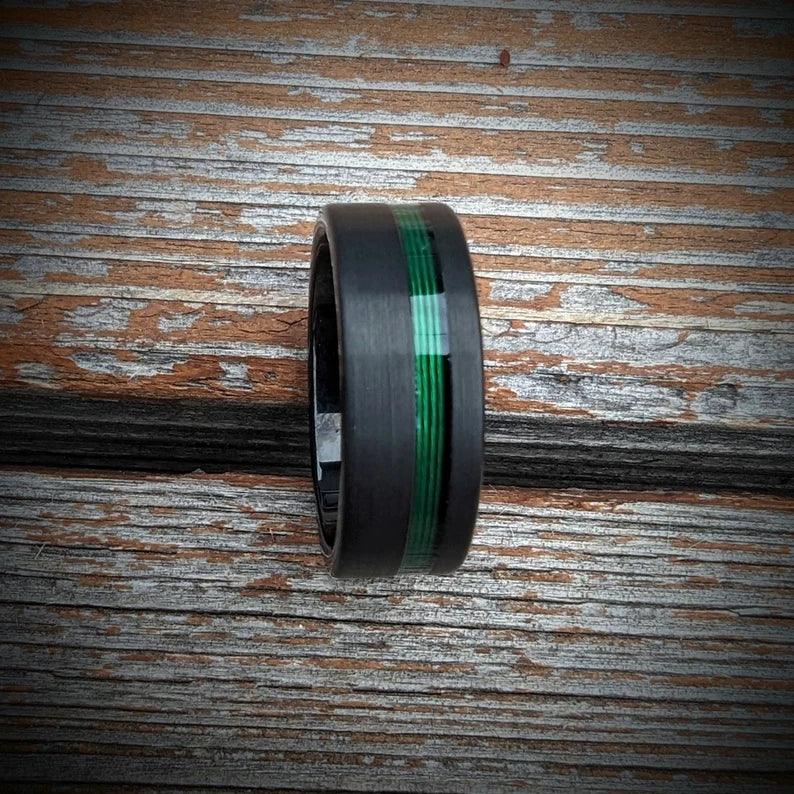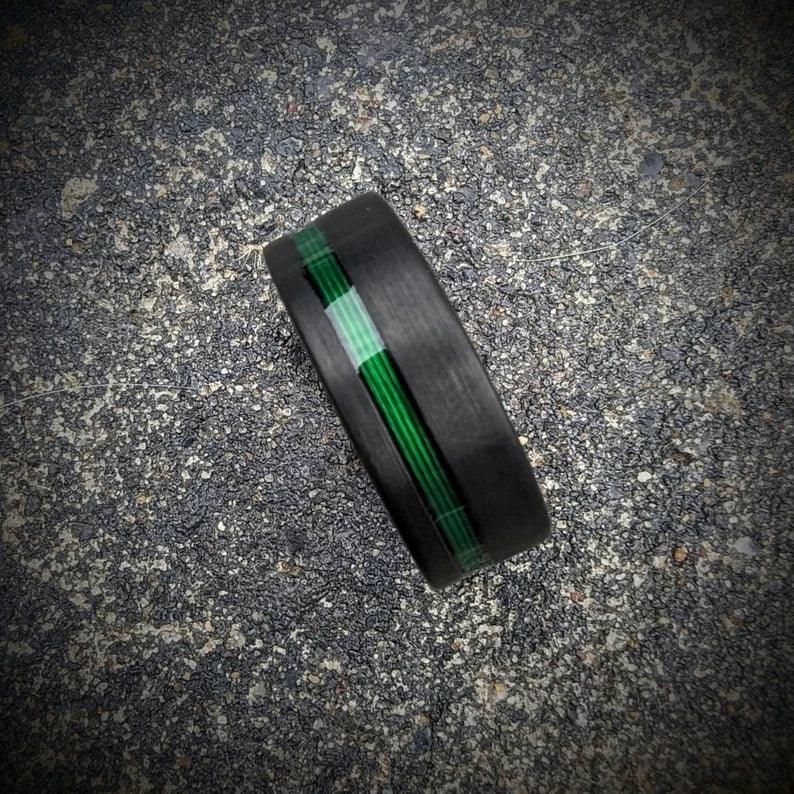 It was perfect for my guy, he loves it ❤️
It was perfect for my guy, he loves it ❤️
Item arrived super quick and was even bett...
Item arrived super quick and was even better than I expected!! Love it!
I love this ring! It's a gift for my boyfr...
I love this ring! It's a gift for my boyfriend for Christmas but he LOVES to fish and when I saw this I knew it was the perfect gift for him. Steven and his customer service is ABSOLUTELY amazing and this makes me want to buy even more rings from him
Beyond what I expected! Perfect fit and qu...
Beyond what I expected! Perfect fit and quality! They even rushed my order to make sure I had it in time! Thank you!! Everything is ideal!!
Amazing quality! The ring was exactly as p...
Amazing quality! The ring was exactly as pictured and beautifully crafted. Shipping was extremely fast. Highly recommend this shop and their products!