Burnt Whiskey Barrel and Malachite in a Hammered Core
Regular price
$199.99 USD
Regular price
$199.99 USD
Sale price
$199.99 USD
Unit price
per
Sale
Sold out
Introducing our exquisite men's wedding ring, a true testament to craftsmanship and elegance. Handcrafted with utmost precision, this exceptional ring is a fusion of unique materials: hammered black ceramic, burnt whiskey barrel, and a mesmerizing center line of vibrant green malachite. Allow us to introduce you to a ring that combines timeless style with natural elements, resulting in a piece that is both striking and meaningful.

The band of this remarkable wedding ring is meticulously crafted from hammered black ceramic. Black ceramic possesses a myriad of benefits that elevate this ring to new heights. Firstly, black ceramic is renowned for its exceptional durability and scratch resistance. It can withstand the test of time, remaining unblemished and preserving its stunning appearance. Whether it's daily wear or the wear and tear of an active lifestyle, this ring will continue to shine effortlessly.

Moreover, black ceramic boasts a remarkable lightweight nature, making it incredibly comfortable to wear throughout the day. It offers a luxurious feel on the finger, providing a seamless fit and ensuring you can enjoy its beauty without any discomfort. This is especially important for a wedding ring that you will wear every day as a symbol of your commitment and love.

Now, let us turn your attention to the captivating centerpiece of this ring: the burnt whiskey barrel and green malachite. The burnt whiskey barrel insert represents the essence of tradition and craftsmanship, symbolizing heritage and the art of aging. The rich, deep tones of the barrel wood are accentuated by the surrounding black ceramic, creating a striking contrast that catches the eye.

Running through the heart of this masterpiece is a striking line of green malachite, a stone celebrated for its exquisite beauty and mystical properties. Symbolizing growth, transformation, and balance, the vibrant green malachite adds a touch of enchantment to this already remarkable ring. Its dynamic colors and natural patterns make each ring truly one-of-a-kind, ensuring that your wedding ring is as unique as your love story.

Specifications:
Width: 8mm
Material: Whiskey Barrel, Malachite, Black Ceramic
Shipping

- Rings ship in 1-3 business days

- All Rings Ship Free

- U.S. Domestic Shipping: 3 - 7 Days

- You will receive an email with tracking number once your order ships!

- All rings ship from Southern Washington!
Return | Resizing | Warranty

Engraved Rings can't be returned or resized.

Non-engraved rings:

- 90 Day return policy: We offer a 90 day no questions asked return policy! Our goal is to create an easy stress-free ring buying experience! If you have an issue with your ring after 90 days, please send us an email and we will do our best to correct the issue!

Please keep your return shipping label provided with the ring. The label is prepaid so returns are 100% free!

- 90 Day Exchange or Resizing: If your ring does not fit, please send it back and we will send you a new one free of charge! Please note, due to the materials used we can't resize the same ring so a new ring will be sent.

- Warranty: Limited lifetime warranty! Free replacement of ring that is damaged due to manufacturing defect. Learn more on our policy page: Warranty
How To Find Your Ring Size

Select "Send me a ring sizer" and we will send you a free ring sizer!

You can also click the link below to learn alternative ways to find your ring size!
Ring Care

Avoid use of hand sanitizer while wearing the ring

Avoid wearing while gardening, using power tools, or other activities that can impact the hands.

To clean, gentle wash with hand soap

Do not use your ring to open beer/soda bottles
Ring Engraving

We offer ring engravings! Add this product to your cart along with engraving services found here:
Share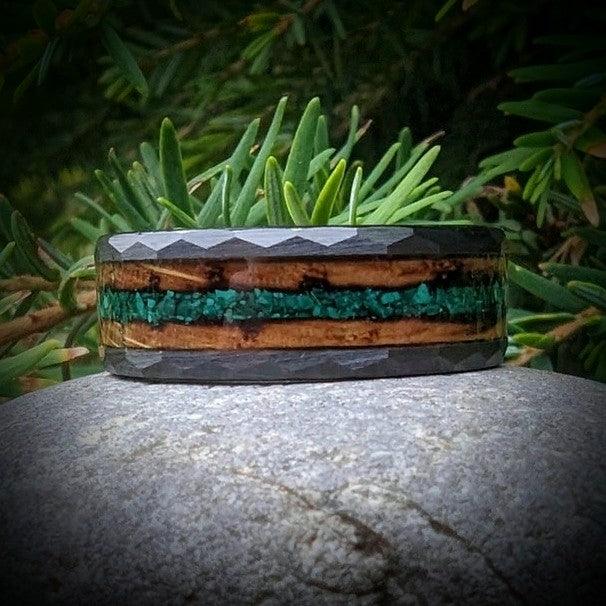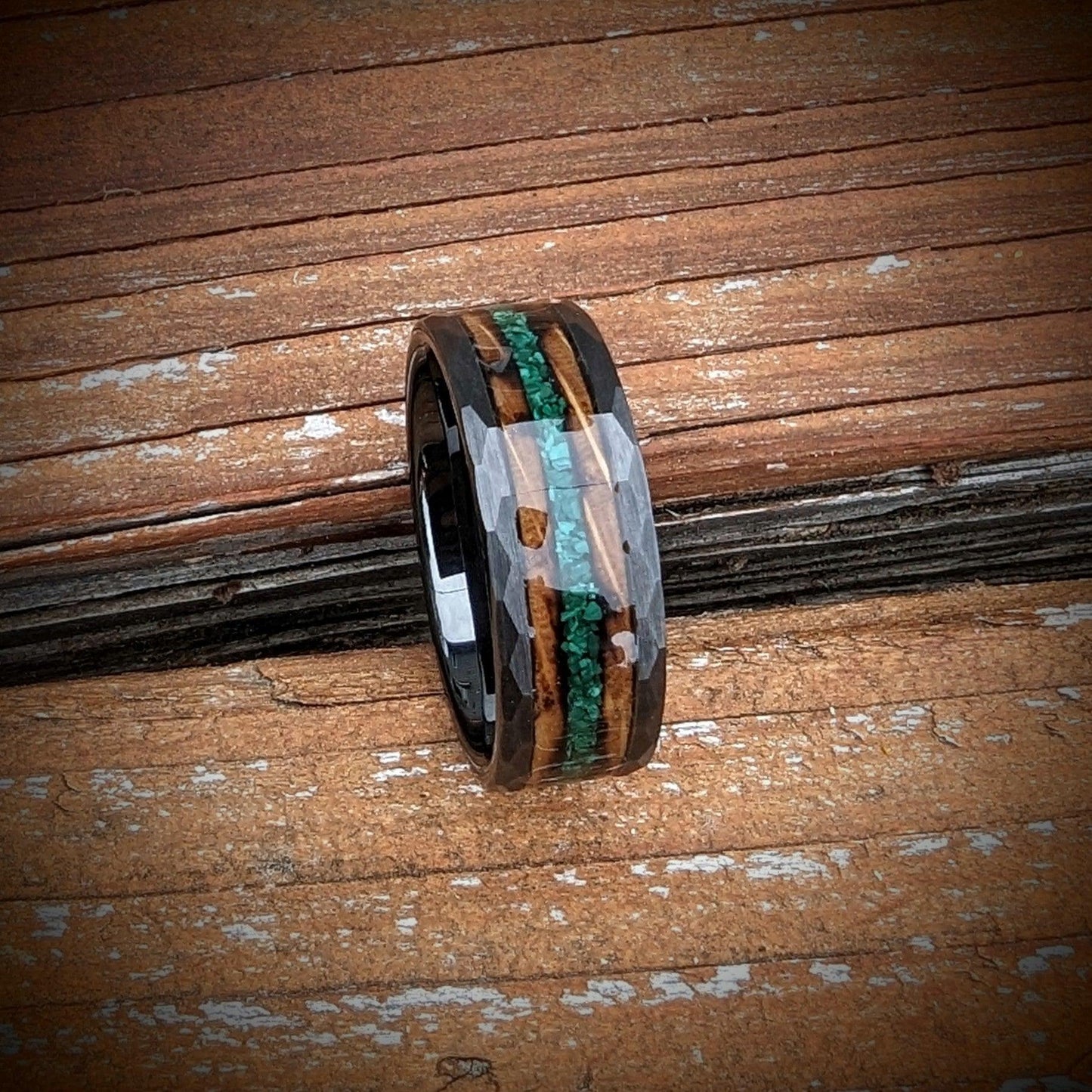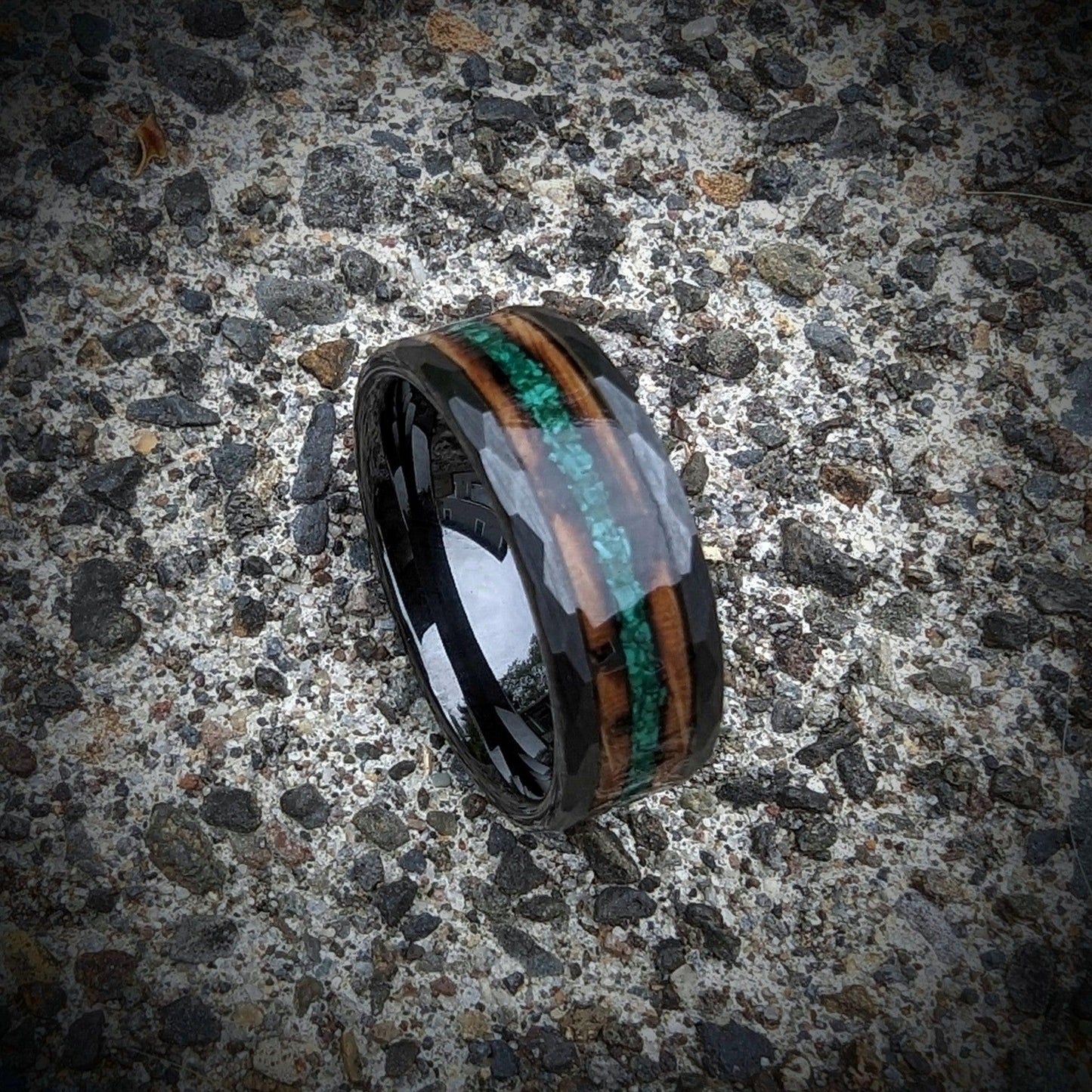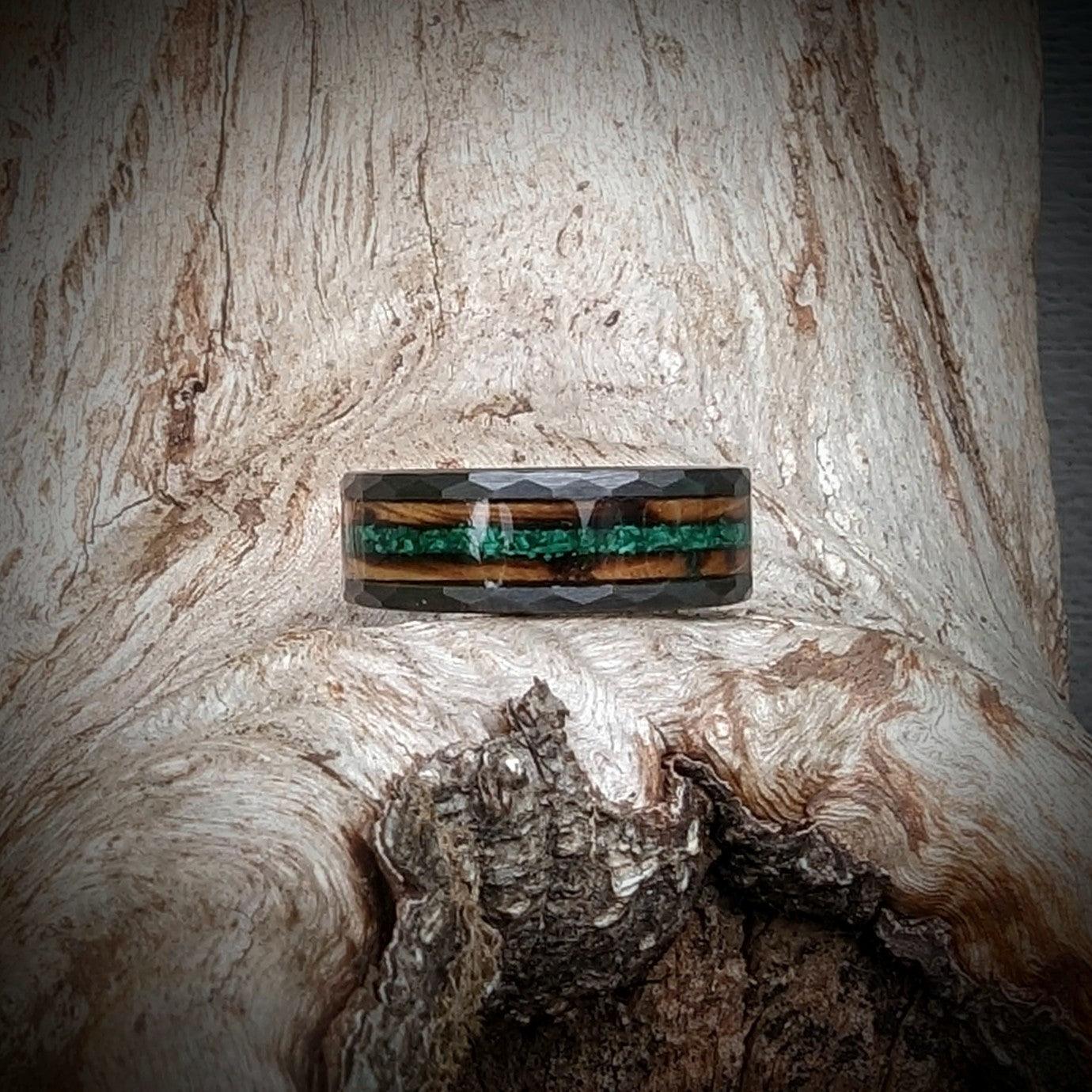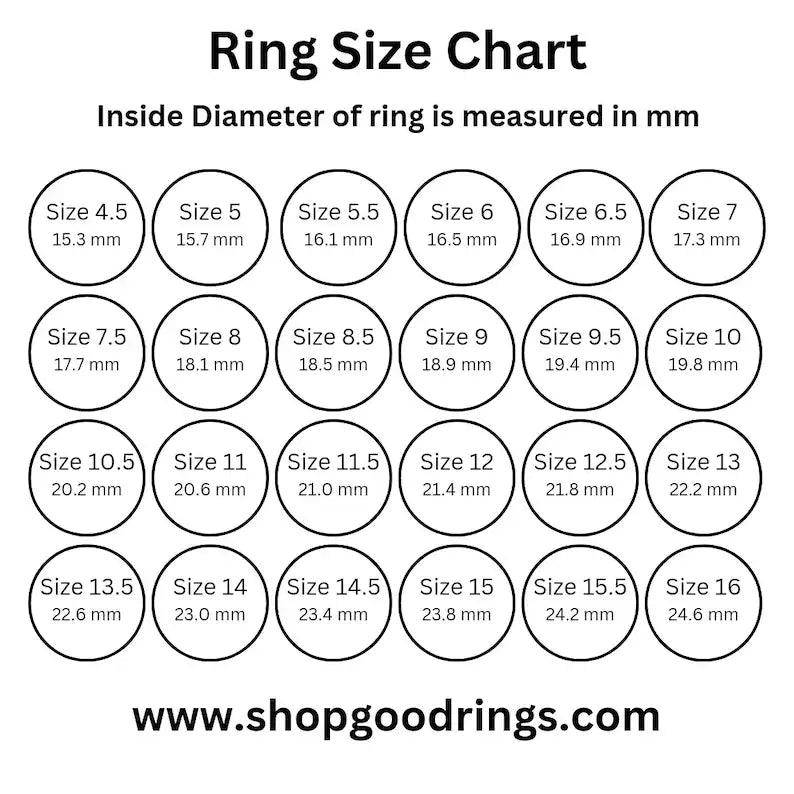 BEAUTIFUL!
This ring is absolutely gorgeous. We had some minor problems with the delivery (due to the mailman). However, before I knew it was the mail service, I had reached out to Goodrings customer service, and they were very quick and kind.
It is beautiful, the box it came in is ama...
It is beautiful, the box it came in is amazing, arrived surprisingly fast, I just ordered a slight too large
Better than expected and the engraving is...
Better than expected and the engraving is beautiful
Beautiful ring! Comes in a glorious little...
Beautiful ring! Comes in a glorious little wooden box too! Perfect fit! Very happy with it!
My husband loved it. It looks great and sh...
My husband loved it. It looks great and shipping was quick